Martindale Electric Co. started in the electric motor maintenance tool
manufacturing business in 1913. From the start, we put emphasis on
quality materials and workmanship — and on dedicated customer service.
Our approach worked. We prospered and grew. Gradually, we added new
products to our line, including mica undercutting saw blades. This saw
blade line eventually grew to what it is today.
Martindale is stocked and staffed to promptly meet your sawing needs.
Each and every employee adheres to the standards of product quality
and customer service that has kept us the one stop shop for circular saw
blades and electric motor repair tools for more than 100 years!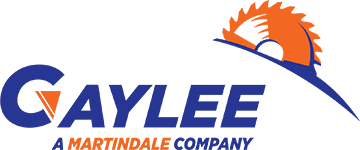 Gaylee Saws/Bitner Tooling is a leading manufacturer of industrial
carbide, carbide tipped, and high speed steel saws and cutters.
Our position as a premier manufacturer of carbide thin saws is theresult of years of extensive experience and service in the industrialtooling market. Originally founded in 1947, the Gaylee Corporationbecame an integral part of Martindale Electric Co. in 2017.
Products from Gaylee Saws/Bitner Tooling represent an extensive array of carbide saws, manufactured to limits of accuracy and tolerances unsurpassed by most tool manufacturers.
Whether as stocked standards, modified specials, or precision custom designed full specials, Gaylee saws and cutters are your solution to costly 'problem jobs' and your everyday sawing and cutting operations.
Blades have precision tolerances, without hub and keyways as standards
Blades have tighter tolerances. Hubs and keyways are standard on O.D.'s 2″ and greater.
Can't find the product your looking for? Request a custom quote.
Request A Quote
No products were found matching your selection.